Five Ways to Well-being Challenge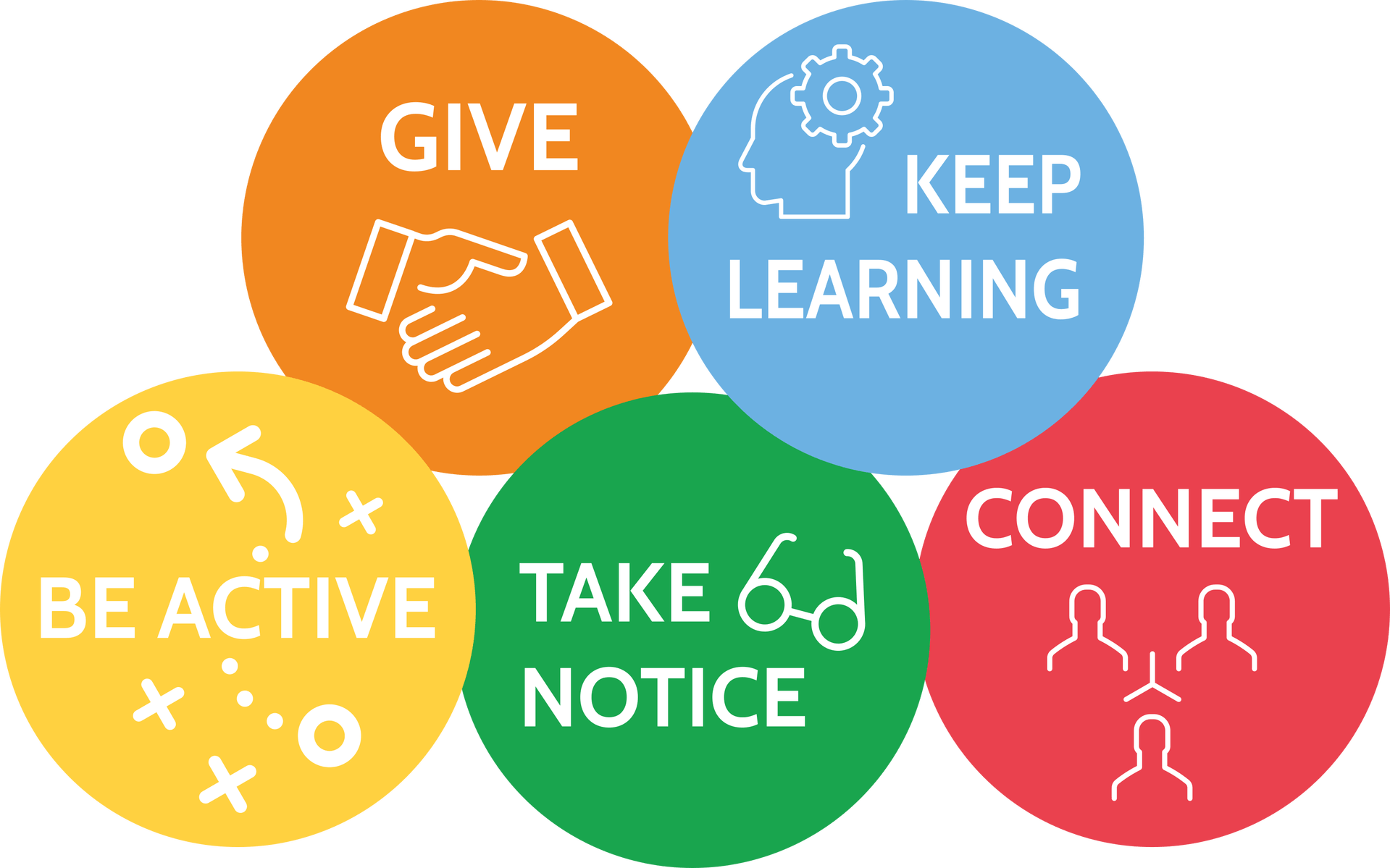 This year, we will begin a well-being challenge and the whole school community is invited to get involved!
Our Senior Student Well-being Champions will launch a weekly challenge based on the Five Ways to Well-being. In Autumn 1 we will be looking at the challenge of Take Notice.
Email entries to Mrs Terry on staff.aterry@kingjames.school by the deadline
Take notice - Challenge 3:
.Who inspires you and how do they inspire you? Email Mrs Terry with details.
Deadline: Friday 2nd October
Take notice - Challenge 2:
Think about your own personal mantra? What inspirational quote/positive affirmation do you live by?
A personal mantra is an affirmation to motivate and inspire you to be your best self. It is typically a positive phrase or statement that you use to affirm the way you want to live your life. e.g. "You can do anything but not be everything"
Deadline: Friday 25th September
Click here for this week's entries and Click here for this week's winner 1 and winner 2