Ethos and Values
At King James's School we are proud of our distinguished history, working closely with families over many generations to provide a high-quality education, in a caring and supportive environment. We aim to achieve this through providing all students, regardless of their background, with a rigorous and academic education, supported by outstanding pastoral care.
"The school is a caring place in which pupils feel safe and secure. Pupils, parents and carers told us about the family atmosphere in the school. We agree. Pupils are well looked after, and they get on well with their teachers. Pupils value the support they receive, from their teachers and the pastoral support staff. Pupils know there is always someone willing to help them out should they or their friends have any worries." (Ofsted, Nov 2019)
We spent some time as a community reflecting upon what makes King James's special, starting from our traditional roots. Dialogue with all stakeholders led to the creation of a set of core values and commitments, which provide meaning, clarity and shared understanding of the school's ethos and culture.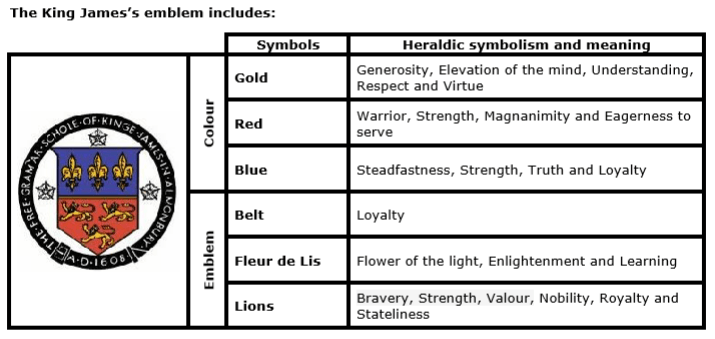 The King James's Way

At King James's School we value: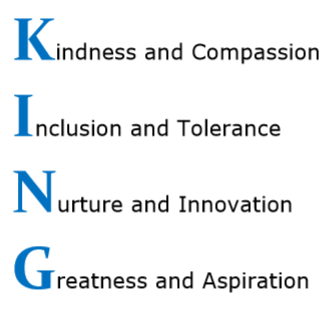 and we make a commitment to be a community which promotes:
At school you will hear staff and students talking about wearing our badge with pride and conducting ourselves in The King James's Way.